Ninja came out in the latest update "The Ninja Update"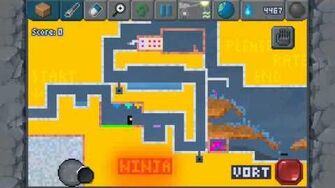 Type of Element
This element can be found in the controllable elements section for 7500 mana.

Uses
This element might be a bit costly but it is certainly worth it. You can almost completely control it and it can wall jump and do all sorts of tricks.

Ad blocker interference detected!
Wikia is a free-to-use site that makes money from advertising. We have a modified experience for viewers using ad blockers

Wikia is not accessible if you've made further modifications. Remove the custom ad blocker rule(s) and the page will load as expected.